If you saw last week's installment of the Creative Real Estate series, I have little doubt you were short of amazed. The owner, who was an architect in Hong Kong, had devised a 24 room configuration for his 330 square foot apartment (I know!!!).
Now, from Spain, we're introduced to Christian Schallert, who has pulled it off with a 248 square foot home. His approach is not dissimilar, in that there's a basic cube with highly customizable, versatile, and movable parts that can be configured in dozens of different ways. It's referred to here as a lego house. You just have to see it – this is spectacular ingenuity.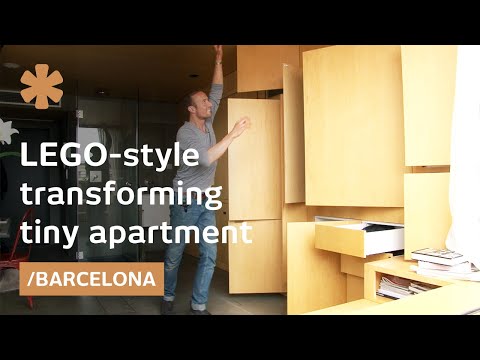 I think I like last week's Domestic Transformer better. I find it a little more amazing. But, I'd rather live in Spain than Hong Kong, so … hmmm… dilemmas. I'd love to know if anybody in the Bay Area has done something this creative with a small living space. What's your take? Which one do you like better?
Tagged as: Creative Real Estate